Every year all the electronic industry giant and players will always has the latest product in store for their die hard fans. So these company will show off their latest technology, latest features, latest product, latest in every angle a gadget can have to capture the heart of Techno Savvy consumer.
So do they present these new product? of cause the none other that the annual Consumer Electronic Show, this year 2012 we will see more high end as well as low end gadget debut in this year CES.
This Year the 4 days event will be open to the public beginning from the 10th January until the 13th of January, venue is in Las Vegas,Nevada USA, Electronic Consumer giant from all over the world will be camping in Las Vegas for 4 day to display their latest gadget. below are some of the gadget we will be expecting to watch its debut in the coming CES-2012.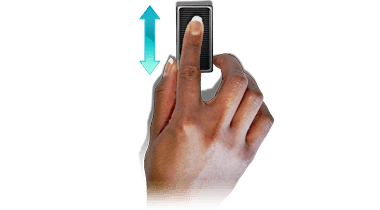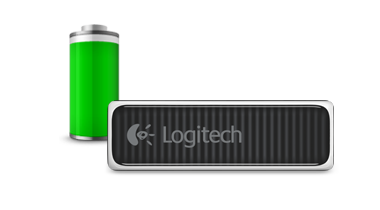 Logitech has come out with the latest Mouse design. This latest design looks like a palm-sized box dubbed Logitech Cube. This mouse is also has a build in wireless presentation controller. The wireless presentation will self activated immediately after you lift up the mouse from your desk. The entire top of the mouse is fully touch sensitive.
You might wonder how can the battery fits in to this mouse. well this is the fun part, this palm size mouse does not need any battery instead it has a

USB-rechargeable lithium-polymer battery—and when you're running low on juice, the low-battery light started to illuminates, eliminating surprises. So you're never out of power.
Fujifilm has announce that they will reveal their latest line of Digital Camera, ahead of the 2012 CES, these model are an addition to the new DSLR-style X-S1. these camera comes with a mixture of Point-&-Shoot, bridge as well as super-zooms camera, some of these models come with built-in GSP system and weatherproofing, in addition to that it will also packed with 30x optical zoom as well as a Full HD video recording feature.
So if you are looking for a brand new feature packed camera, Fujifilm camera is sure worth looking in to.
This year CES 2012, LG will reveal its brand new all-in-one PC, this perhaps LG first All-in-One PC. it come in two version, each installed with Intel 2nd Generation core processor of either i5 or i3, t
he LG V300 plops itself resolutely on your desktop with its 23-inch 1920 x 1080 all-in-one form-factor. Options include a 3D display, multitouch support and an IPS panel with 178-degree viewing angles, along with a choice of Core i3/i5/i7 processors and up to 8GB of DDR3 memory. Storage is up to 750GB and there's your pick of either a DVD burner or a Blu-ray drive, the latter turning the V300 into a serviceable TV replacement.
Not only that come CES-2012, LG will also be taking this opportunity to introduce it brand new Sper Ultrabook, the Z330 and Z340. what makes this Ultrabook so super.
The Z330 has a 13.3-inch 1366 x 768 LED-backit display, a choice of Intel Core i3, i5 or i7 processors, 4GB of DDR3 memory and HD 3000 graphics, along with either a 120GB or 256GB SSD, 10/100 ethernet, WiFi b/g/n and Bluetooth 3.0+HS.
As for the Z430, it
boosts the display to a 14-inch panel, though running at the sam resolution as its smaller sibling, and increases the maximum supported RAM to 8GB. Storage is different too, with a standard 500GB HDD paired with an optional 16GB or 128GB of SSD storage; we're guessing the 16GB is used for speedy resume, just as
with Samsung's Series 5
.
Ports on both models include a multiformat memory card reader, single USB 3.0, two USB 2.0 and HDMI, along with audio in/out. There's a 1.3-megapixel webcam and a 4-cell battery, though LG isn't talking runtimes yet. The Z330 measures in at 315.4 x 214.7 x 14.7 mm and 1.21kg, while the Z440 is a little larger at 329.4 x 226 x 19.9 mm and 1.5kg.
The price for both of these models have yet to be announce. Looks like we are just gonna wait and see how these superbook is gonna cost once it hot the store shelf.