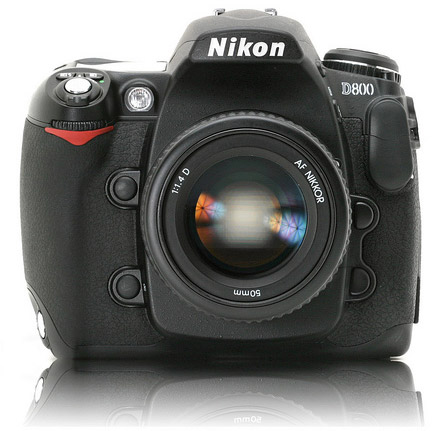 Finally the rumors is no longer rumors, the one D800/D800E that everyone has been waiting for is now coming to Malaysia, The launch was in February 7 2012, in KL "Berjaya Hotel"
This is it...The one true 36.6M-pix, and is said to be the only camera in the world with the highest effective pixel in the world. D800/D800E uses Nikon newest image processing engine EXPEED 3 specifically optimized for Nikon digital SLR cameras.
The camera is also equipped with a number of new functions, including Multi-area mode Full HD D-Movie that lets users record movies using either the FX-based movie format or the DX-based movie format. the D800 is also equipped with a new 91K-pixel (approximately 91,000 pixels) RGB sensor that supports the Advanced Scene Recognition System; which offers noteworthy advances in scene recognition performance.
For those demanding even more definition, Nikon has also released the D800E, a model that offers increased resolution for images with more dimensions.
Nikon D800/D800E Primary Features
1. New Nikon FX-Format CMOS Image Sensor
2. New 91K-Pixel RGB Sensor – Greatly Enhanced Advanced Scene Recognition System
3. Dual Image-Area Full HD D-Movie – Recording Movies Using One Of Two Formats
4. Approx. 100%3 Viewfinder Frame Coverage And A Lightweight, Durable Water- And Dust-Resistant
5. High-Speed Continuous Shooting – Numerous Battery Types With The Multi-Power Battery Pack
MB-D12 (Optional)
6. Other D800 Functions and Features
A 51-point AF system for improved subject acquisition and focus under dim lighting. An addition 11 focus points (five at the centre with an additional three to each side) are fully functional when lenses with a maximum aperture of f/8 are used
A 3.2-inch, approximately 921k-dot LCD monitor with reinforced glass, automatic monitor brightness control and wide viewing angle
A virtual horizon that shows the degree to which the camera is tilted sideways (roll), or forward, or backward (pitch), which is displayed on the monitor and in the viewfinder
A new shutter unit tested for approximately 200,000 cycles and supports a maximum shutter speed of 1/8000s and flash sync speed of 1/250s
Continuous shooting at approximately 4 (FX-format/5 : 4 image area) or 5 (DX-format/1.2x image area) fps6
Compact Flash and SD dual memory card slots
Support for Super Speed USB (USB 3.0)
The effective Retail price for Nikon D800/D800E is not yet confirmed but there are hush-hush mentioned the it might be somewhere around RM10K-RM12K for Body only...Wow...
When is it going to be available? well, pre-order for D800/D800E is now open to all Nikonians..I'd love to have one but the I need a huge amount of cash just to owned it...maybe I just visit to any Nikon retailers to have a quick try once it is available...